The Technology used by the Internet  was Born around the same time as I was, this makes therefore sense when you see what I can do with it. I personally wasn't involved in using it before 1996 (when I was 30). A lot has changed in the since that day.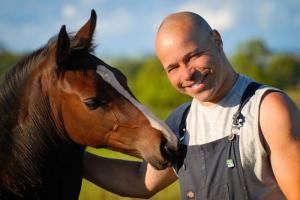 I moved to Scotland in 1998 after a successful 10 years career in Sub-miniature Electronic Design in Switzerland, at Valtronic  and ETA SA.
Between 1998 and 2012, I have worked as a Design Engineer for Raytheon Systems, created, implemented and produced a in house CAE library management system from scratch (with Perl over a web interface), created several Businesses. I also worked as a translation Contractor for an Hydraulics Engineering Firm in Loanhead near Edinburgh.
Today
I live in a Farm in Central Scotland located near Stirling, Farm works and other activities, like running a web server, dabbing into web development (for myself and my clients). As well as looking after my horses, chickens and dogs.
Being an expert in small businesses management  for over 10 years is helping a lot. Should you be interested to know more about my skills, You can always Contact me on O7793 462 O87.
I am also very sucessfully working as a full time Handyman
Areas of expertise
Website engineering is one of them, I use the Perl language together with PHP for most of my web applications, all the sites I create are 100% hand coded bearing in mind the web compliance and the dreadful head hakes that Internet Explorer creates. I am also a proficient French/English translator as well as an excellent bookkeeper.